Upcoming Events
OKTOBERFEST 2017!
SATURDAY, SEPTEMBER 30
6PM TO 10PM
Tickets available online and in Parish Office
---
SATURDAY, OCTOBER 7
NOON TO 3PM
"DOGGY PALOOZA"
From the Pastor
My Dear Parish Family,
Click on the above image of our cross for a beautiful Diocese of Trenton photogallery from our Good Friday Service here at Saint John the Baptist Church with Bishop David M. O'Connnell, C.M.
You can also view Our New Life in Christ, a special photoshow of all Holy Week and Easter Events from the Diocese of Trenton (including the Tenebrae Service directed by Peter Carter) HERE
Please continue pray for me as I promise to pray for you.
Saint John the Baptist, pray for us!
Rev. Brian P. Woodrow, Pastor
News
Click on the icon above to go to our Facebook page with the latest photos and videos of our events.
---
Our latest Bible Study class: EPHESIANS meets on Thursdays at 7pm in the Parish Office Knights Hall. Please join us! Please call the Parish Office at 259-3391 for more information.
---
2017-2018 CCD Update: Classes will begin the week of October 1. Class information has been mailed to all registered families.
---
Just Announced!
All are invited to join us for these great speakers coming to our Parish!
Parish Store
CLICK HERE
to view all Parish Store items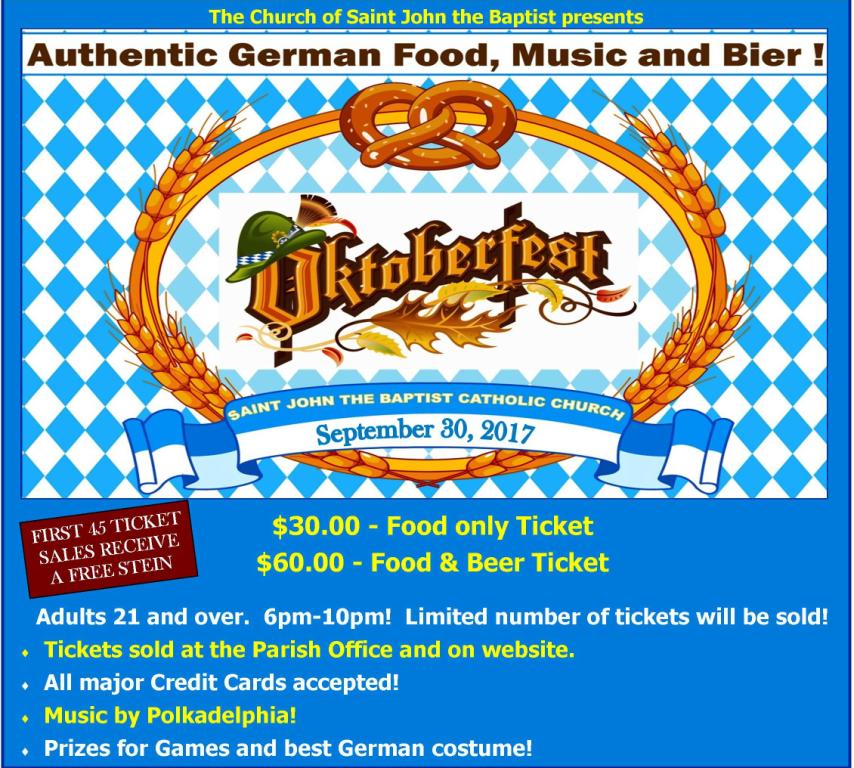 ​
OKTOBERFEST TICKETS
SATURDAY, SEPTEMBER 30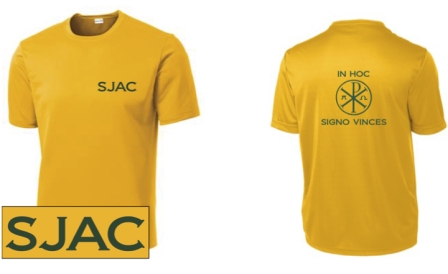 SAINT JOHN ATHLETIC CLUB MERCHANDISE
click HERE
to go to Store Page