Upcoming Events
Solemnity of the
Immaculate Conception
Holy Day of Obligation
Vigil Mass:
Friday, December 7
7:00pm
Holy Day Masses:
Saturday, December 8
8:00am
Noon
(Traditional Latin)
---
---
From the Pastor
The season of Advent is a time when we are called to shift our attention to the coming of our Lord and to put ourselves in a spiritual posture of hope and expectation. In the book Divine Intimacy, Father Gabriel describes Advent in these words,
"The Church commemorates and renews this ex- pectation with each recurring Advent, expressing this longing to the Savior who is to come. The de- sire of old was sustained solely by hope, but it is now a confident desire, founded on the consoling reality of the Redemption already accomplished. Although historically completed many centuries ago, this longing should be actualized daily, re- newed in ever deeper and fuller reality in every Christian soul."
What a beautiful description of the Advent season. May the grace of God be in us as we wait and watch for the sec- ond coming of our Lord Jesus Christ and may we take seri- ously this opportunity to grow ever stronger in our faith by contemplating the mystery of the Incarnation and the event that is our very reason for faith, hope and love.
Have a truly blessed Advent.
News
Click on the icon above to go to our Facebook page with the latest photos and videos of our events.
---
Singing of the Nicene Creed
Happy First Sunday of Advent! It is the beginning of the Church' Ligurgical year. As a sort of musical New Year's resolution, we will begin a practice new for our Parish which is to sing the Nicene Creed at all Saturday evening and Sunday morning Masses. To facilitate this as much as possible, handouts of the Creed with musical notation are in every pew, and the same handout and a YouTube video of the sung Creed is available HERE for those who would like to listen to it outside of Mass.
---
Our 2018-2019 Religious Education in-class Registration is now closed, as we are at capacity. Registration for our online program is available on the Religious Education page (see tab above).
---
Parish Store
OUR OWN
PARISH COOKBOOK!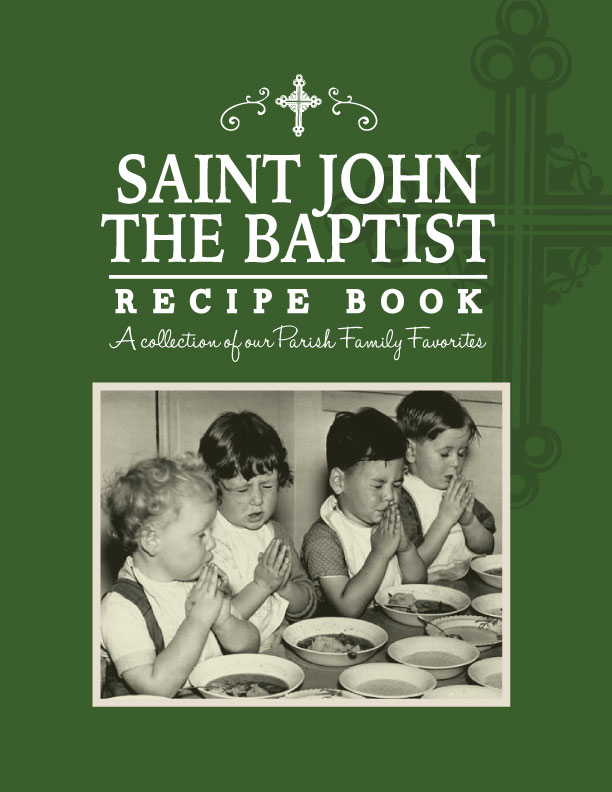 click HERE
to go to Store Page