Upcoming Events
Catholic Men for Jesus Christ
Saturday, February 23


click on flyer to view
---
First Friday March 1
Please join us
at the hour of mercy!


3:00pm Divine Mercy
Prayer Service in Church
From the Pastor
My Dear Parishioners,
We are celebrating the 6th Sunday in Ordinary time and our Lord shares the Beatitudes with us. I would like to share with you a reflection I found very interesting on the E-priest website.
"This is Jesus' first big sermon in the Gospel of Luke and it is His inaugural address. The topic is happiness (being blessed), and in a total reversal of ordinary standards, Jesus links true happiness with struggle, hardship, suffering and opposition, not with the prosperity, popularity, and pleasure that we normally associate with happiness. What does He mean by this?Jesus isn't saying that the good things of life are evil - not at all. They are God's gifts and we are meant to enjoy them. But He is saying that they cannot satisfy our desire for happiness. And so, if we put our trust in them, as Jeremiah says in the First Reading, our lives will wither and harden, like tumbleweeds in the desert. No roots, and no fruits.
Rather, Jesus is teaching us that the true path to happi- ness in this fallen world is paved with life's challenges and hardships. These remind us that this world is passing and imperfect, that the only dependable thing in life is our friendship with God. Hardships and challenges teach us to root our lives in the rich soil of knowing, loving, and serving Him; then our lives will be like a flourishing tree, with strong roots and luscious fruits.
This fact is mentioned in the Catechism of the Catholic Church (1723): "The beatitudes we are promised confronts us with decisive moral choices. It invites us to purify our hearts of bad instincts and to seek the love of God above all else. It teaches us that true happiness is not found in riches or well-being, in human fame or power, or in any human achievement - however beneficial it may be - such as science, technology, and art, or indeed in any creature, but in God alone, the source of every good and of all love..."
Hopefully, this will help us to see that true happiness comes from God and the relationship we forge with Him because all of the things that we trust to make us happy are fleeting, but God is eternal. Saint Paul echoes this senti- ment in his letter to the Romans: "The Spirit itself bears witness with our spirit that we are children of God, and if children, then heirs, heirs of God and joint heirs with Christ, if only we suffer with Him so that we may also be glorified with Him. I consider that the sufferings of this present time are as nothing compared with the glory to be revealed for us. For creation awaits with eager expectation the revelation of the children of God." (Rom 8:16-19) Let us then turn to our Lord when we find ourselves frustrated and find our strength in Him!
Peace,
Fr. Mike
News
Click on the icon above to go to our Facebook page with the latest photos and videos of our events.
---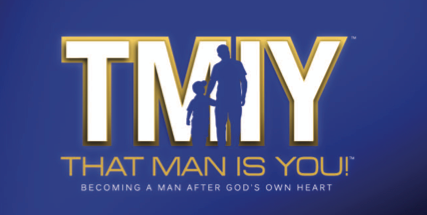 TMIY (That Man Is You) meets every Saturday morning in the Church Hall. Join us beginning at 6:30am for breakfast and fellowship, followed by a DVD presentation and small group discussion. All men are invited to join us!
---
This Saturday February 23, Coach John McKenna will be leading Team Irish Nation once again at this year's 2019 Seaside Heights Special Olympics Polar Bear Plunge! You can join in the fun by going to the Seaside Polar Bear Plunge Website at www.PlungeSeaside.org and join team Irish Nation or show your support by making a donation to support one of the members. Many members of Saint John the Baptist Parish and our Saint John's Athletic Club have been big supporters of this event through the years and will be participating this year as we look forward to "Freezin' for a Reason"!
---
Click for Online Giving!

Parish Store
OUR OWN
PARISH COOKBOOK!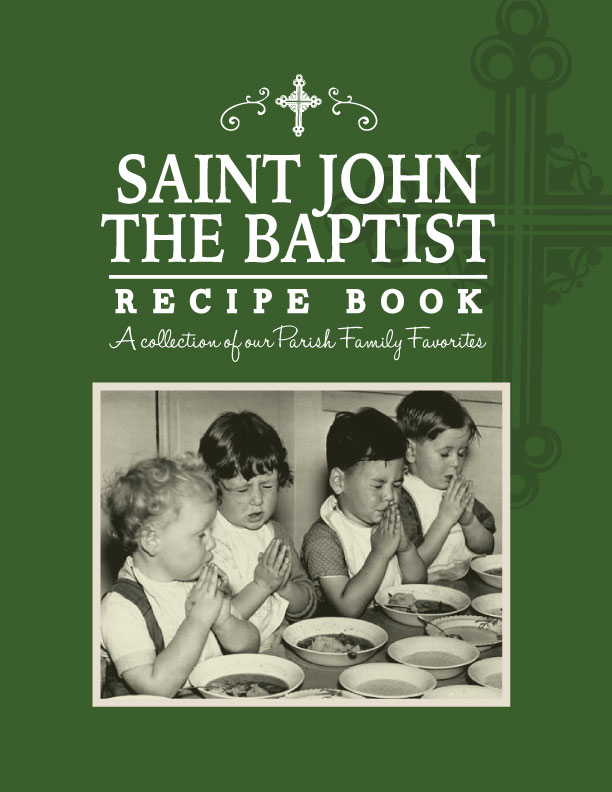 click HERE
to go to Store Page