<!- sidebar-file='/sites/www.stjohnromancatholic.org/web/sjrc/News & Bulletins/_zumu_sidebar.html' --> <!- box:side2 -->
News & Bulletins
November 11, 2018 Bulletin (pdf)
November 4, 2018 Bulletin (pdf)
October 28, 2018 Bulletin (pdf)
2018 All Souls Solemn Requiem (pdf)
October 21, 2018 Bulletin (pdf)
October 14, 2018 Bulletin (pdf)
2018 Trunk or Treat (pdf)
October 7, 2018 Bulletin (pdf)
2018 Italian Family Dinner and Dancing (pdf)
September 30, 2018 Bulletin (pdf)
September 23, 2018 Bulletin (pdf)
September 16, 2018 Bulletin (pdf)
September 9, 2018 Bulletin (pdf)
September 2, 2018 Bulletin (pdf)
August 26, 2018 Bulletin (pdf)
August 19, 2018 Bulletin (pdf)
August 12, 2018 Bulletin (pdf)
August 5, 2018 Bulletin (pdf)
Follow Me: Fall 2018 Bible Study (pdf)
July 29, 2018 Bulletin (pdf)
July 22, 2018 Bulletin (pdf)
July 15, 2018 Bulletin (pdf)
Parish Cookbook Order Form (pdf)
Cookbook (pdf)
SAINT JOHN THE BAPTIST ROMAN CATHOLIC CHURCH
NEWS AND BULLETINS
---
Tickets are selling quickly!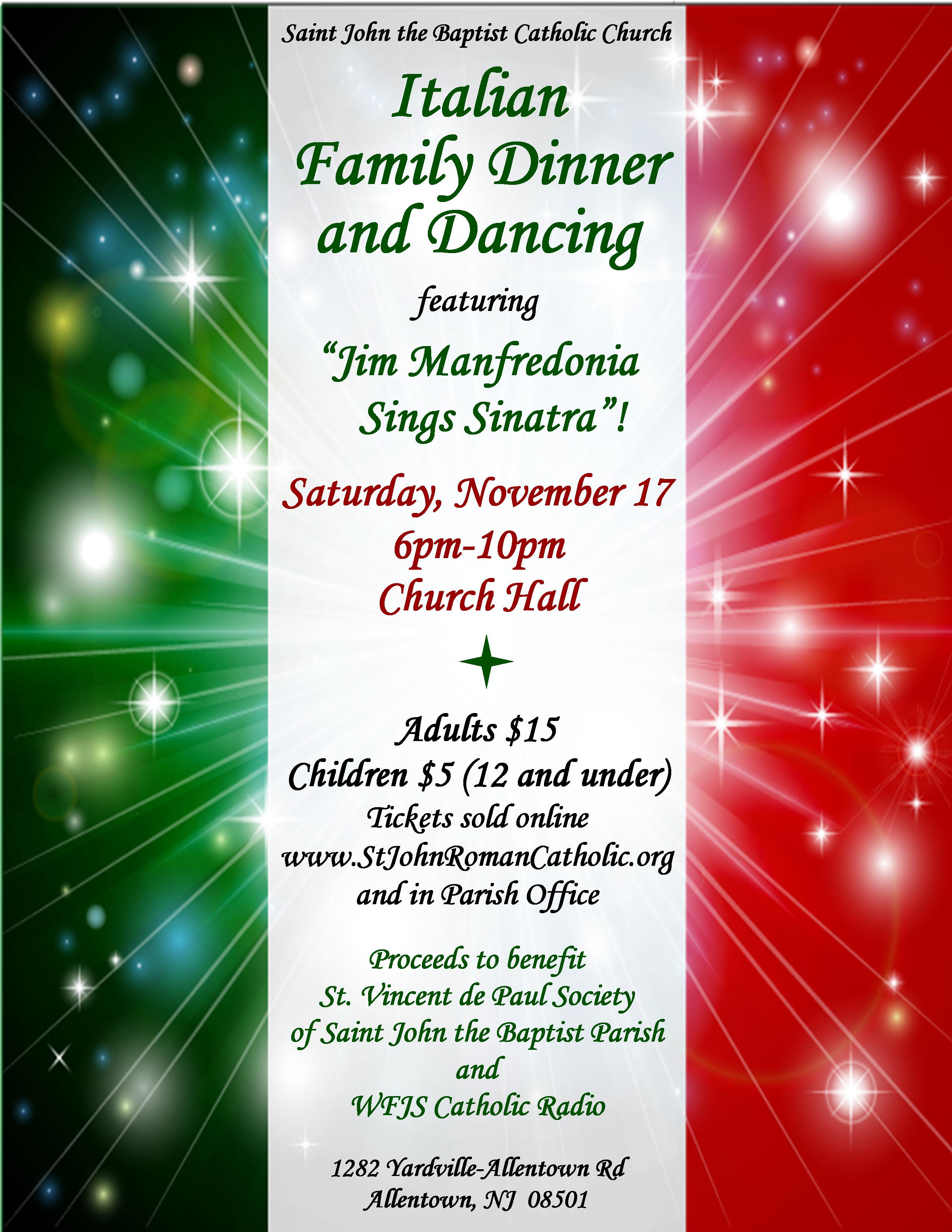 ---
---
---
---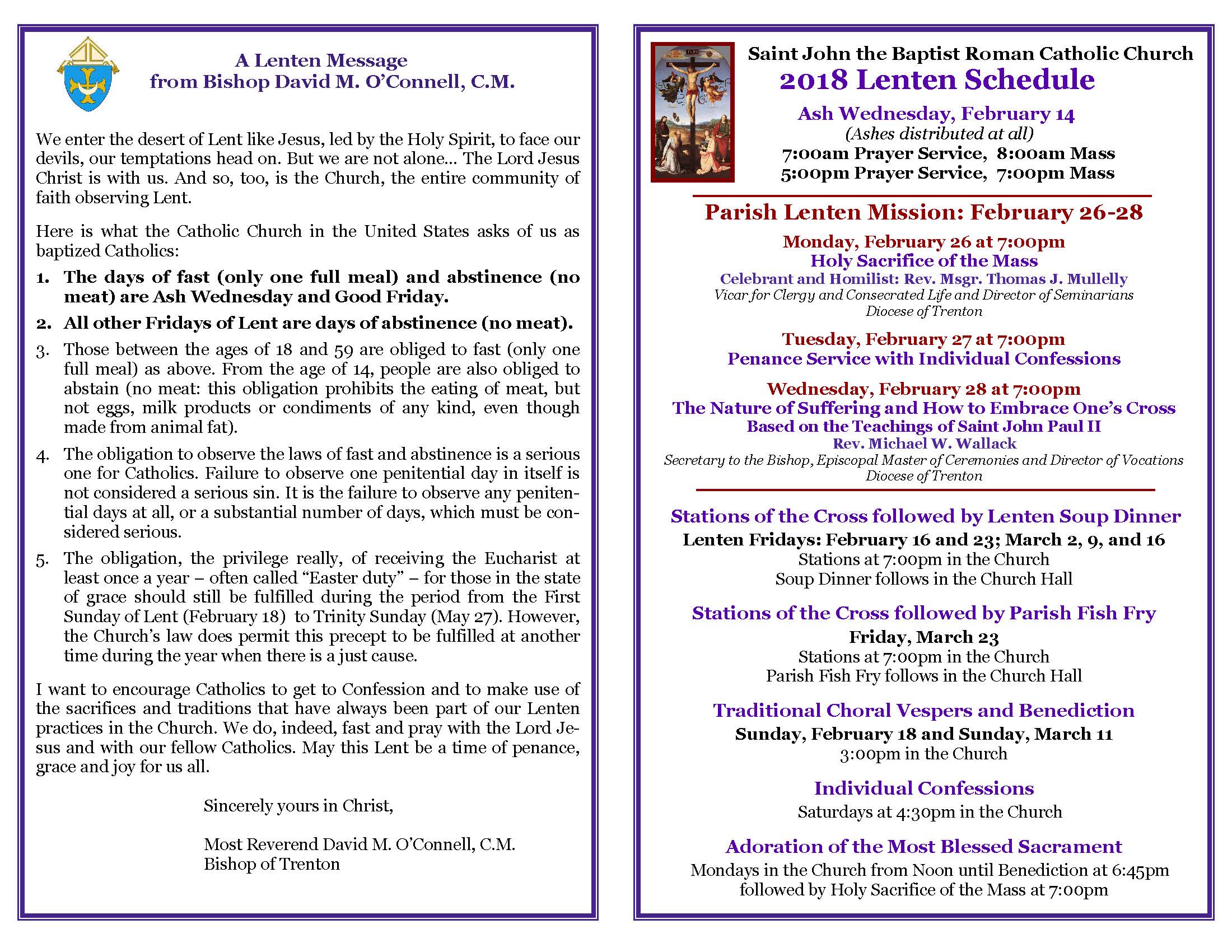 ---
---
MARCH FOR LIFE 2018
St. John the Baptist Church sent 2 buses of pilgrims on the January 19, 2018 March for Life in Washington, DC. After the March, many participated in the 6th Annual "Nellie Gray Mass", held in honor of the foundress of the March for Life. Our Traditional Latin Mass Altar Server team assisted with this Solemn High Mass which was held at Saint Mary, Mother of God Church in Washington, DC.
At noon, the group prayed the Angelus, led by Fr. H. Tood Carter (Pastor of Holy Innocents in Neptune who joined our group for the trip). Also joining in the Angelus was Fr. Alberto Tamayo , Pastor of St. Anthony of Padua in Red Bank, NJ , and Brother Nicholas Dolan of the Oratory of St. Philip Neri, in Red Bank, NJ.

Pictured above (left to right): Mr. John Toman, Bus Captain with Deacon Joe and Jeanne Hepp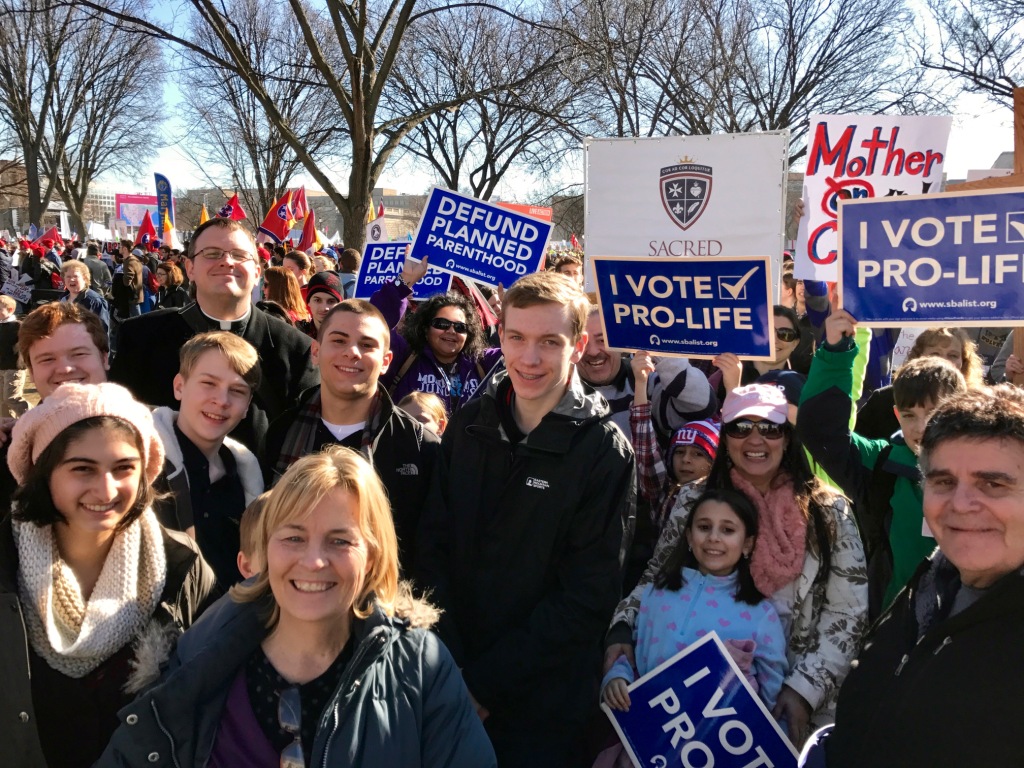 Pictures from the 6th Annual Nellie Gray Solemn High Mass
Saint Mary Mother of God Church, Washington, DC: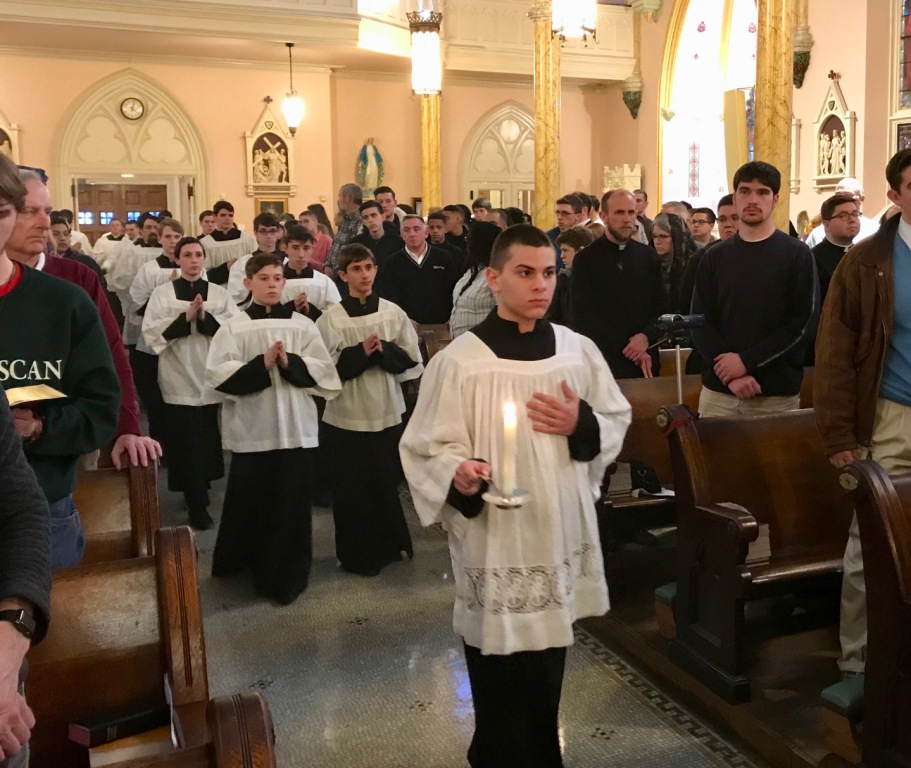 Members of Saint John the Baptist Traditional Latin Mass server team
with Mr. Richard Costello, Master of Traditional Servers at Saint Mary, Mother of God Church
---
Click on a link below to view our Weekly Church Bulletins!