Upcoming Events
Public Masses in our Church (with limited attendance) have resumed, following the directives noted below. The weekend Mass schedule for July 11-12 is as follows:
LIVESTREAM MASS:
Saturday, July 11, 2020
5:15pm Anticipated Mass
"IN CHURCH" PUBLIC MASSES:
Sunday, July 12, 2020
10:00am Ordinary Form Mass
Readings for 10am Mass
(Front doors open at 9:30am.
Doors will close when limited capacity
is reached or when Mass begins)
12:30pm Extraordinary Form Mass
TLM Propers
(Front doors open at Noon.
Doors will close when limited capacity
is reached or when Mass begins)
-----------------------------------
WEEKDAY PUBLIC MASSES:
MONDAY, JULY 13
Adoration Noon-6:45pm
7pm Mass
TUESDAY, JULY 14
8am Mass
Church open Noon - 5pm

WEDNESDAY, JULY 15
8am Mass
Church open Noon - 5pm
THURSDAY, JULY 16
8am Mass
Church open Noon - 5pm
FRIDAY, JULY 17
8am Mass (Extraordinary Form)
Church open Noon - 5pm
SATURDAY, JULY 18
8am Mass
Church open Noon - 5pm
Please see
these important DIRECTIVES
for our "In Church" Public Masses.
---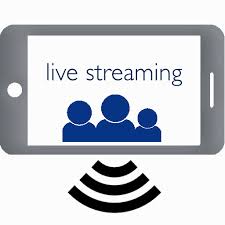 ARCHIVED LIVESTREAMS
SATURDAY, JULY 4, 2020
SATURDAY, JUNE 28, 2020
From the Pastor
CONFESSION SCHEDULE
Confessions are heard outside under the blue tent between the Church and Rectory. In case of bad weather, confessions will be moved to the Hall. A kneeler, privacy screen and chair are available for all penitents.
WEDNESDAY, JULY 15
5:30pm - 6:30pm
SATURDAY, JULY 18
3:30pm - 4:45pm
---
My Dear Friends,
With an open heart to our Lord's teaching we can find our way in these difficult times and flee to our Lord Jesus for guidance and strength to find our way. Let us continue to pray for our nation and beg God for peace and healing. One of my favorite prayers is the Anima Christi:
Soul of Christ, sanctify me.
Body of Christ, save me.
Blood of Christ, inebriate me.
Water from the side of Christ, wash me.
Passion of Christ, strengthen me.
O Good Jesus, hear me.
Within your wounds hide me.
Permit me not to be separated from you.
From the wicked foe, defend me.
At the hour of my death, call me
and bid me come to you
That with your saints I may praise you
For ever and ever. Amen.
Peace,
Fr. Mike
---
AN ACT OF SPIRITUAL COMMUNION
MY JESUS,
I believe that Thou art in the Blessed Sacrament. I love Thee above all things, and I long for Thee in my soul. Since I cannot now receive Thee Sacramentally, come at least spiritually into my heart. As though Thou hast already come, I embrace Thee and unite myself entirely to Thee; never permit me to be separated from Thee.
St. Alphonsus Maria de' Ligouri
News
2020-2021 RELIGIOUS EDUCATION REGISTRATION
Registration is now open for our CCD Program for the upcoming year. Please see our Religious Education Page for the link to the Registration Form and for all information about our Program.
Online Giving!
We are extremely grateful to all of our parishioners and friends who are able to contribute to the continuing needs of the Parish by mailing in their contribution envelopes or by participating in Online Giving. Online giving is fast, simple and very popular! Kindly click on the icon below to make a one-time or recurring donation:

---
An Invitation from our Knights of Columbus:
---
2020 KNIGHTS OF COLUMBUS ACADEMIC SCHOLARSHIP APPLICATIONS
Due to the COVID -19 pandemic, St. John's Council 7333 will be awarding academic scholarships to the Class of 2020 in November. The deadline for applications has also been extended to November 1, 2020. High school seniors who are registered members of St John's Parish are eligible to apply. Please see our bulletin for more information. Download the Scholarship application HERE.
---
Click on the icon below to go to our Facebook page.

---
The Parish Office is CLOSED to visitors.
Please call 609-259-3391
or email us at
stjohnallentown@optonline.net
and our Staff will be happy to respond as soon as possible.
Parish Store
OUR OWN
PARISH COOKBOOK!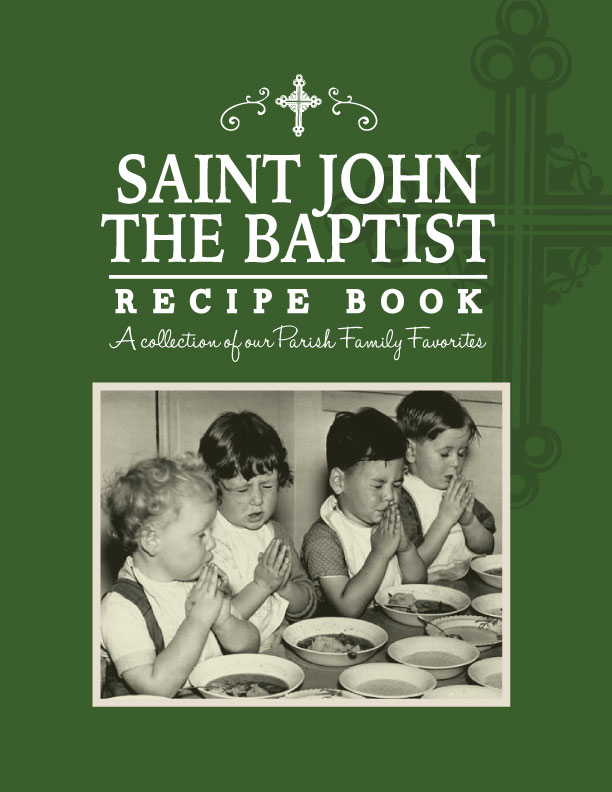 click HERE
to go to Store Page