Upcoming Events
WELCOME TO THE SAINT VINCENT DE PAUL SOCIETY!
We are happy to announce the formation of a Conference of the Society here at the Church of Saint John the Baptist. Click HERE for more information about the Society in our Diocese. Please join us for the kickoff ORGANIZATIONAL MEETING on Wednesday, October 29 at 7:00pm in the Church Hall.
OUR ANNUAL PASTA DINNER AND GIFT AUCTION
Saturday, November 15, 2014
6:00pm
Presale Tickets only!
Tickets are sold after all weekend Masses
NEW! Tickets are now available online in our Parish Store. Please click HERE.
All are welcome to this great annual event which supports the Parish Backpack Project for the needy, as well as other outreach efforts. Information about the Pasta Dinner and Gift Auction is available HERE.
From the Pastor
My Dear Parish Family,
As we approach the Feast of All Saints on November 1, the Church draws our focus towards the promise of eternity by first honoring our Saints. These men and women, our 'heroes in heaven', are always there to intercede for us. As our eighth grade Religious Education students begin their preparation for the sacrament of Confirmation, they will each choose a Saint to honor by taking their name for their Confirmation name. What a wonderful opportunity this is for all of us to find out more about the Saint that we may be named for! I encourage you to learn more about your patron Saint and to ask them for their prayers. As newly canonized Saint John Paul II said to all those youth gathered for World Youth Day 2002:
"How many Saints, especially young Saints, can we count in the Church's history! In their love for God their heroic virtues shone before the world, and so they became models of life which the Church has held up for imitation by all…. Through the intercession of this great host of witnesses, may God make you too..... the Saints of the third millennium!"
We are all called to be great Saints! Please continue to pray for me as I will pray for you.
Saint John the Baptist, pray for us!
Rev. Brian Patrick Woodrow
News
Be sure to visit our Facebook Page!
All are invited to a Solemn Requiem Mass on Monday, November 3 at 7:00pm in the Church. The Sacred Music will be Faure's Requiem. Please join us as we pray for our beloved departed family and friends. For more information, click HERE.
Mark your calendars! Our Annual Pasta Dinner will be on Saturday, November 15 at 6:00pm. Tickets will be available after all of our weekend Masses as well as in our new online Parish Store.
Tickets for our big December 4 CELTIC TWILIGHT CHRISTMAS event will be sold after all the Masses this weekend. Information is available on this website.
Weekly Adoration of the Most Blessed Sacrament is held every Monday from Noon until Benediction at 6:45pm. All are invited to spend time with Our Lord.
Are you interested in becomming fully initiated in the Catholic Church? Our RCIA Program will assist you. Please contact Vince Gelsomino at our Parish Office for more information.
Parish Store
JUST LAUNCHED!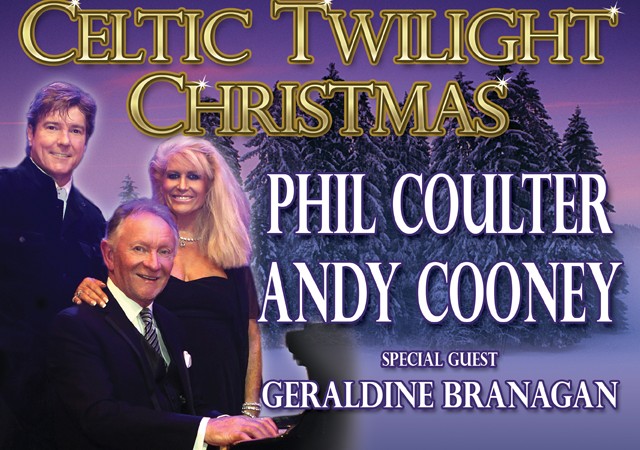 Click HERE for show information
Tickets now on sale!
"CELTIC TWILIGHT CHRISTMAS SHOW
WITH PHIL COULTER AND ANDY COONEY"
Thursday, December 4 at 7:00pm
Notre Dame High School Auditorium
To purchase tickets with a credit or debit card, please click HERE.
Check back soon as we will be adding more items to our new Parish Store, including SJAC merchandise, books, missals, rosaries and DVDs!