Upcoming Events
LENT 2015
View our 2015 Lenten Brochure

HERE
Stations of the Cross
7:00pm in the Church
All Fridays of Lent
Parish Lenten Fish Fry
Friday, March 13, 2015
5:30pm to 7:00pm
Church Hall
Adults $10.00
Children 12 and Under $7.00
From the Pastor
My Dear Parish Family,
I hope and pray that your Lenten season is going well and that you are finding time to increase your prayer life and discover new ways to help those who are in need. Even in the midst of Lent, amongst the snow banks that have yet to melt, we still have time to warm our hearts with fellowship and cheer! This past month we saw so many of our Altar Servers and Maidens of Miraculous Medal come out for the annual ice skating party which was a tremendous success! The St. Valentine's Day dance was the biggest yet and everyone danced the night away! Our St. Vincent DePaul Society has been formed with very enthusiastic leaders. And even amid the snow and inclement weather, we still celebrated yet another great movie night! Recently some of the brave and bold of our parish joined our Grand Knight John Reynolds, Coach John McKenna and me and took the plunge into the Atlantic Ocean to raise money for Special Olympics.
Our Parish is fortunate to have many social events and gatherings still ahead! Sometimes we don't want to leave the comfort of our home this time of year but we know that when we make the effort to go out and socialize with our fellow brothers and sisters we are better for it. I encourage you to come out for our dances and social events so that we can continue to grow as one family in Christ. I also challenge you to bring your friends along. Our Lord tells us that where two or three are gathered, there He is in our midst. He was not limiting that to just liturgical events! Remember, St. Paul made it very clear that you can recognize a Christian by the way they love one another. Please continue to pray for me as I will pray for you.
Saint John the Baptist pray for us!
Rev. Brian Patrick Woodrow
News
The First Holy Communion Parent Meeting will be on Wednesday, March 4 at 7:00pm in the Church Hall.
First Friday Divine Mercy Hour: Friday, March 6 at 3:00pm in the Church.
Please join us for Stations of the Cross every Friday during Lent at 7:00pm in the Church.
All are invited to Adoration of Our Lord in the Most Blessed Sacrament, every Monday from 12:00pm until Benediction at 6:45pm. Mass follows at 7:00pm.
We need your input! Take our online SJAC SURVEY
HERE
.
Parish Store

(Click on image to view)
Saint Patrick's Dinner Dance Tickets

IGNITE Youth Group T-Shirts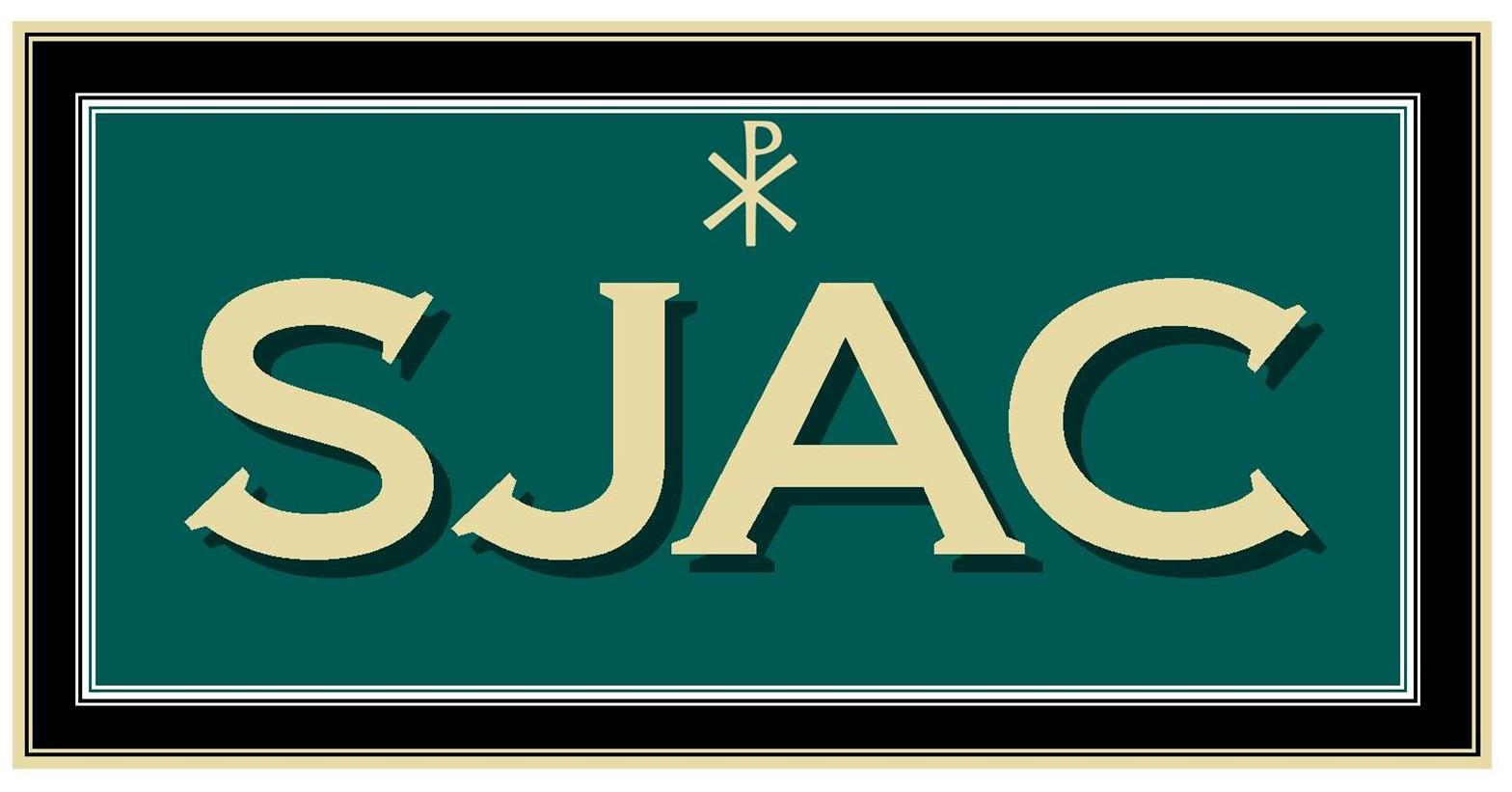 Merchandise
Please click HERE
to go to Store Page