Upcoming Events
May Crowning
of our Blessed Mother
Sunday, May 1, 2016

after the 9:00am Mass
(Altar Rosary Society)
after the 12:30pm Mass
(Maidens of Miraculous Medal)
---
From the Pastor
My Dear Parish Family,
I certainly hope and pray that you have enjoyed this past week of great weather and sunshine! God blesses us in creation, and the world around us is a gift for you and me. Our Holy Father Pope Francis encourages us to appreciate and enjoy the world around us and also invites us to consider how important it is to care for the earth as well. He tells us that, "A Christian who doesn't safeguard creation, who doesn't make it flourish, is a Christian who isn't concerned with God's work, that work born of God's love for us."
We can apply this to the earth but also our to our bodies as well. We must care for all the gifts that God has given us in our life. We must care for ourselves in the way we eat, exercise and interact with others. Let us never forget the great dignity God has given us in the human person and all the wonders of the earth He has created for us to exist in! Please continue to pray for me as I will pray for you.
Saint John the Baptist pray for us!
Rev. Brian Patrick Woodrow
News
Click on the icon above to go to our Facebook page with the latest photos and videos of our events.
---
NEW! Our Parish Pictorial Directory is coming!
Sign up online to make an appointment to have your picture taken HERE. Photos will be taken May 17 - June 11. Every family photographed will receive a free copy of the Directory, a free 8x10 portrait, and a chance to buy additional portraits Sign up today!
---
NEW! CCD Registration is now open for the 2016-2017 school year. Forms are available HERE. All forms must be completed, signed and accompanied by the registration fee for students to be enrolled. Late fees will be in effect for those re-registering after May 1, 2016.
---
Our Knights of Columbus are selling Super 50/50 tickets after all the Masses! Last year's first prize was over $2,200! The drawing will be on Mother's Day, May 8, 2016 at 10:30am.
---
Parish Store
Visit our Parish Store Page
to view these items
and more!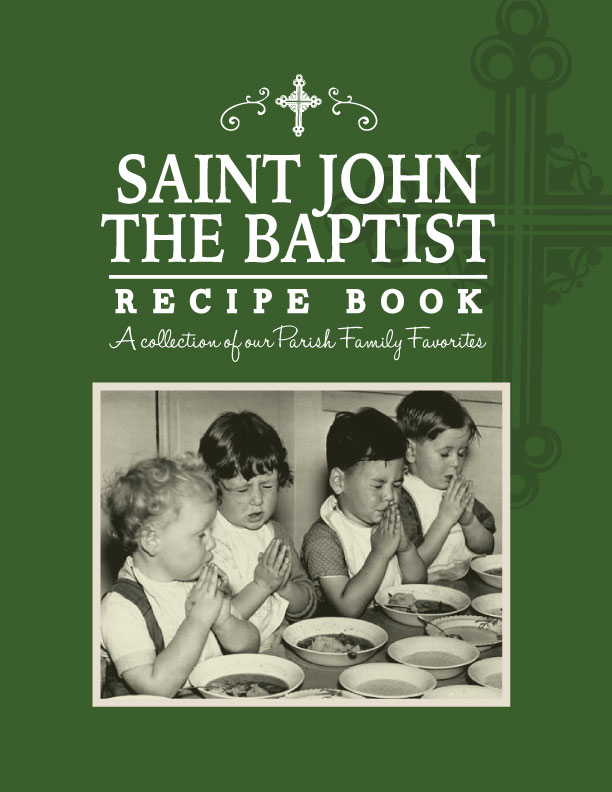 PARISH FAMILY COOKBOOK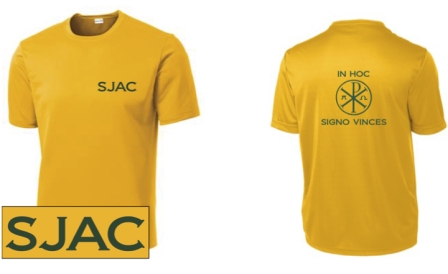 SAINT JOHN ATHLETIC CLUB MERCHANDISE
click HERE
to go to Store Page