Upcoming Events

ASH WEDNESDAY
MARCH 1, 2017
7:00am Prayer Service
8:00am Mass
5:00pm Prayer Service
7:00am Mass
Ashes distributed at all
---
SAVE THE DATE!
7pm to 11pm
CHURCH HALL
---
From the Pastor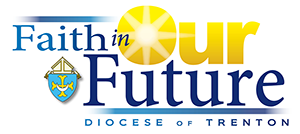 My Dear Parish Family,

This past Wednesday, January 25, our Bishop David M. O'Connell, C.M. announced his decisions on the Faith in Our Future final recommendations. I have included our Bishop's Pastoral Letter in our Parish bulletin, as well as the results for our Cohort 6, which includes our neighbor parishes St. Vincent DePaul, St. Gregory the Great, St. Raphael-Holy Angels and Our Lady of Sorrows—Saint Anthony. This information is available online HERE.

Our Parish will be linking with St. Vincent DePaul Parish by July 1, 2019. As the Bishop explains, the Linked Parish Model is when "Two or more parishes within a Cohort share one Pastor for the parishes involved but remain distinct with their own Pastoral Councils (linked parishes may prefer to share a Pastoral Council together) and Finance Councils (must remain separate), finances, census and sacramental books; whenever appropriate and possible, linkage parishes work together to share ministries, programs, services, etc. "

This is a very exciting time for our Parish, for St. Vincent DePaul Parish and for the future! There are incredible opportunities ahead which will only serve to strengthen our rapidly growing Parish while sharing the great joy which has now become a hallmark of Saint John the Baptist Church!

Please continue pray for me as I promise to pray for you.

Saint John the Baptist, pray for us!
Rev. Brian P. Woodrow, Pastor
News
Click on the icon above to go to our Facebook page with the latest photos and videos of our events.
---
ONLY 1 WEEK LEFT! Support our SJAC and Fr. Brian Woodrow for the 2017 Polar Plunge for Special Olympics on Saturday, February 25! Join our team HERE. Sponsor Fr. Brian HERE.
---

JOIN OUR 2017 LENTEN CHALLENGE
CLICK ON IMAGE
for Mail-In Form
CLICK HERE
to register with credit card
---
All are invited to a FAMILY DANCE on Saturday, February 25 from 7-10pm in the Church Hall. Tickets only $5 per person or $10 per family. Join the fun!
---
Parish Store
CLICK HERE
to view these items
and more!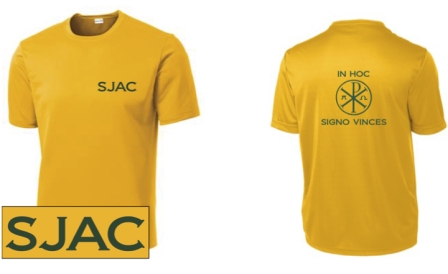 SAINT JOHN ATHLETIC CLUB MERCHANDISE

click HERE
to go to Store Page