Upcoming Events

May Crowning
of Our Blessed Mother
Sunday, May 3, 2015
9:00am Mass
12:30pm Mass
From the Pastor
My Dear Parish Family,
This weekend, with great joy, I am attending my childhood friend's wedding. My friend Dan and I met around the sixth grade, in of all places, Church! That almost sounds too cliché, doesn't it? But the truth of the matter is that out of a friendship forged in service to our Lord, a great, long and healthy bond was kept and enjoyed. He met his girlfriend while serving in Africa as a doctor, volunteering his gifts and talents in service of the poor and needy. I have no doubt that because of his efforts to maintain a Christian lifestyle and his desire to serve God in the ways that he has been called to do, that his future will be a blessed one.
Today, in many ways, marriage is under attack by our secular culture. We must remember to stay strong and feed our relationships with prayer and self service to God. We do this by praying together and by making sure that we see God in the poor and the needy and the less fortunate. Working together as a couple can make a world of difference! Let us remember that in order to have a healthy relationship forged in love between a man and a woman, it really is in fact three people that make it work: him, her and God! Please continue to pray for me as I will pray for you.
Saint John the Baptist, pray for us!
Rev. Brian Patrick Woodrow
News
If you would like your favorite recipe considered for inclusion in our 2015 Parish Cookbook, please complete this form, and place in the collection basket or send to the Parish Office.
IGNITE Youth Group Family Night is Sunday, April 19! Please join us from 6-8:30pm in the Church Hall.
All are invited to Adoration of Our Lord in the Most Blessed Sacrament, every Monday from 12:00pm until Benediction at 6:45pm. Please note that on April 20, Adoration will end with Benediction at 4:45pm due to First Holy Communion practice. Mass follows at 7:00pm.
The next meeting for the Confraternity of Christian Mothers will be on Monday, April 20 at 7:45pm in the Knights Hall. All women of the Parish are invited!
The Knights of Columbus will be hosting a presentation by WorldWide Marriage Encounter on Monday, April 27 at 7:45pm in the Knights Hall. This event is open to the public, and refreshments will be served.
The next meeting of the Saint Vincent DePaul Society will be on Wednesday, May 6 at 7:00pm in the Religious Education Building. All are welcome!
We need your input! Take our online SJAC SURVEY
HERE
.
Parish Store

IGNITE Youth Group T-Shirts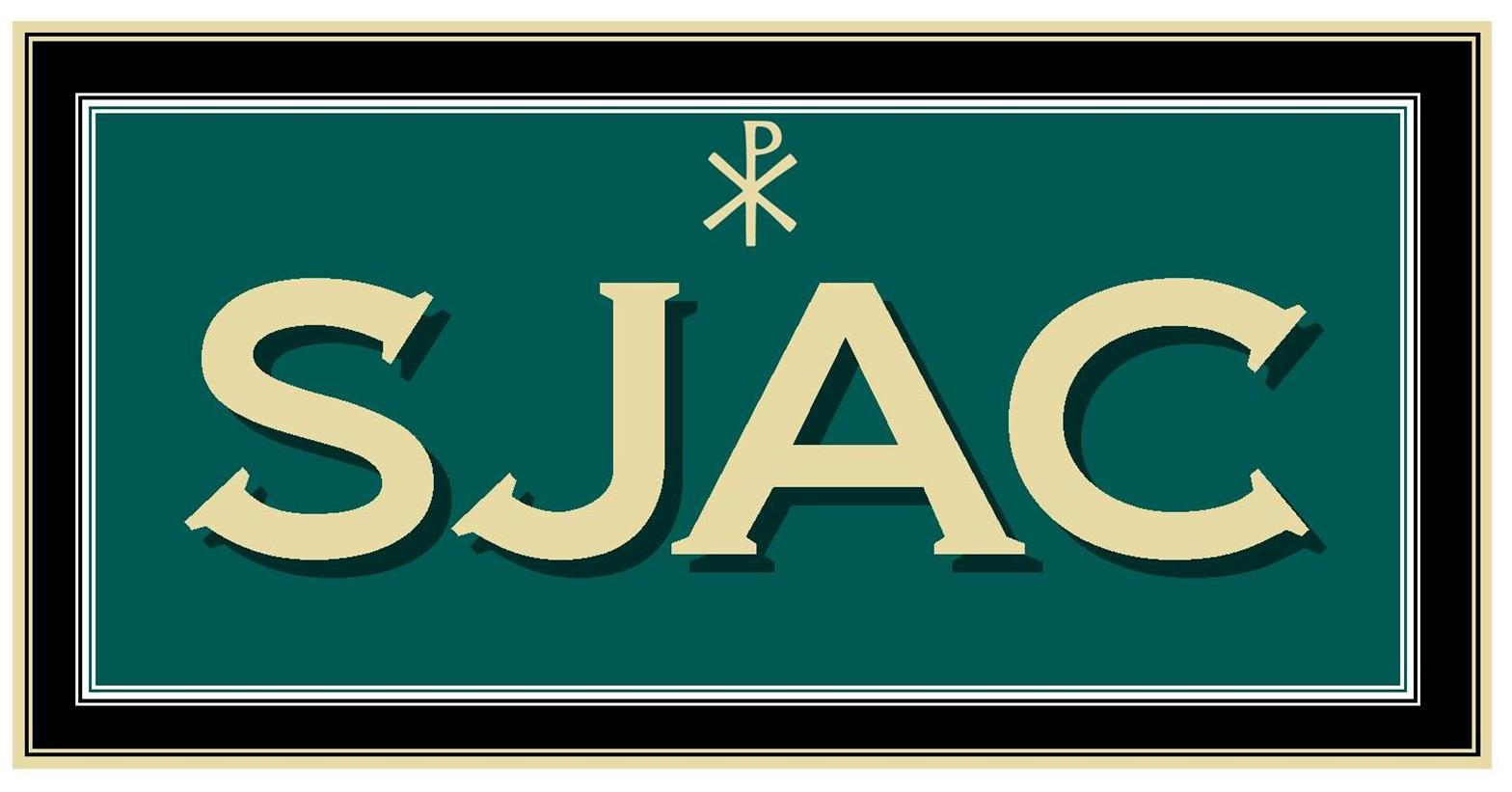 Merchandise
Please click HERE
to go to Store Page