Upcoming Events

click on image for flyer
Mark your calendars
for our
ITALIAN FESTIVAL!
Friday, September 18
Saturday, September 19
6:00pm - 10:00pm
From the Pastor
My Dear Parish Family,
We are all so familiar with the creation story that we read in the book of Genesis. During the six days of creation, God made the our universe and all that is contained within it. We know that it is good. We are called to care for our world and be active stewards of our environment. Pope Francis has certainly been very enthusiastic about this command from God.
Our Holy Father has designated a World Day of Prayer for the Care of Creation. This special day will be celebrated Tuesday, September 1. Our Bishop David O'Connell has invited all of us to join him in a special celebration of the Holy Sacrifice of the Mass at 7:30 PM in our Lady Star of the Sea Chapel of Saint Denis parish. This beach Chapel is located at 554 East Main St. in Manasquan New Jersey. Bishop O'Connell announced this observance in unity with our Holy Father and encourages us to be reminded of the beautiful gift of creation that we are all called to protect. If you are unable to attend the special Mass with Bishop in Manasquan then please do be sure to remember this intention in your prayers.
Like our very lives, the world is a gift from God to each and everyone of us. Let us be sure that countless generations to come will enjoy its beauty just as we do today! Please continue to pray for me as I assure you of my prayers.
Saint John the Baptist, pray for us!
Rev. Brian Patrick Woodrow
News
Click on the icon above to go to our Facebook page with the latest photos and videos of our events.
Have you registered your child for CCD yet? Religious Education classes are filling quickly! Class assignments and the yearly schedule will be mailed the week of August 24. Download a registration form packet here.
BREAKING NEWS! A new session of our SJAC Strength and Conditioning Classes has just been announced. The classes will run on Tuesdays, Thursdays and Saturdays from August 11 through September 26.
Sign up for Youth CYO Basketball, our Adult Faith Formation Bible studies, the Diocesan Pilgrimage to the Basilica of the Immaculate Conception in Washington, D.C., and more! All information and registration forms are in this week's bulletin HERE.
Parish Store
ITALIAN FESTIVAL
PRE-SALE T=SHIRTS!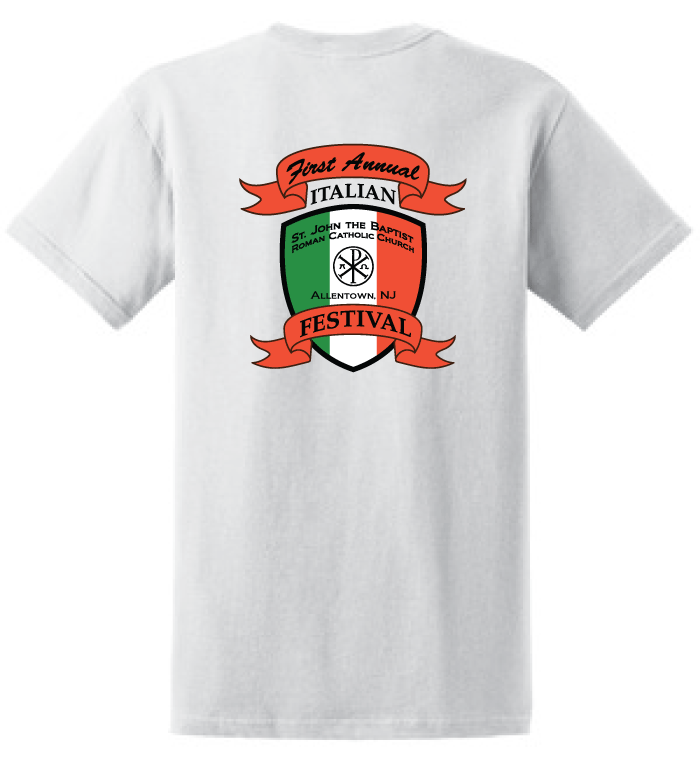 SAINT JOHN ATHLETIC CLUB
NEWEST MERCHANDISE!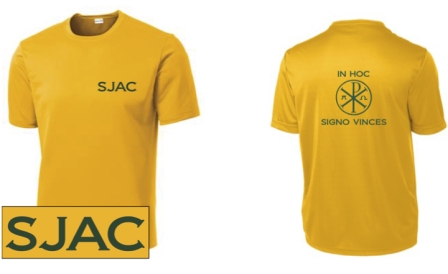 click HERE
to go to Store Page