Upcoming Events
WELCOME TO THE SAINT VINCENT DE PAUL SOCIETY!
We are happy to announce the formation of a Conference of the Society here at the Church of Saint John the Baptist. Click HERE for more information about the Society in our Diocese. Please join us for the first ORGANIZATIONAL MEETING on Wednesday, October 29 at 7:00pm in the Church Hall.
OUR ANNUAL PASTA DINNER AND GIFT AUCTION
Saturday, November 15, 2014
6:00pm
Presale Tickets only!
Tickets are sold after all weekend Masses
NEW! Tickets are now available online in our Parish Store. Please click HERE.
All are welcome to this great annual event which supports the Parish Backpack Project for the needy, as well as other outreach efforts. Information about the Pasta Dinner and Gift Auction is available HERE.
From the Pastor
My Dear Parish Family,
The month of October, as we know, is dedicated to our Lady of the Rosary. In addition to this beautiful and distinctly Catholic devotion, we are also greeted by some of the most beautiful Saints throughout these weeks. The Saints give us all such incredible encouragement! We started the month with Saint Teresa of the Child Jesus and learned of her great humility and her simple way of prayer. Soon after, we celebrated our guardian angels who defend us and care for us constantly, whether we are awake or asleep. Saint Francis of Assisi, Saint Bruno and Saint Denis are three famous saints who teach us to see God in all that is around us. Just this past week, we celebrated Saint Callistus, Saint Teresa of Jesus, Saint Hedwig, Saint Ignatius and Saint Luke. This heroic list goes on and on, and to think all of this in just one month!
The Saints are our guides through this life, constantly teaching us to have faith and keep hope. Let us always be aware of their protection and remember that they help us to frame our lives in the light of Christ by providing a tremendous role model. Please continue to pray for me as I will pray for you.
Saint John the Baptist, pray for us!
Rev. Brian Patrick Woodrow
News
Be sure to visit our Facebook Page!
All are invited to a Solemn Requiem Mass on Monday, November 3 at 7:00pm in the Church. The Sacred Music will be Faure's Requiem. Please join us as we pray for our beloved departed family and friends.
Mark your calendars! Our Annual Pasta Dinner will be on Saturday, November 15 at 6:00pm. Tickets will be available after all of our weekend Masses as well as in our new online Parish Store.
Tickets for our big December 4 CELTIC TWILIGHT CHRISTMAS event will be sold after all the Masses this weekend. Information is available on this website.
Weekly Adoration of the Most Blessed Sacrament is held every Monday from Noon until Benediction at 6:45pm. All are invited to spend time with Our Lord.
Are you interested in becomming fully initiated in the Catholic Church? Our RCIA Program will assist you. Please contact Vince Gelsomino at our Parish Office for more information.
Parish Store
JUST LAUNCHED!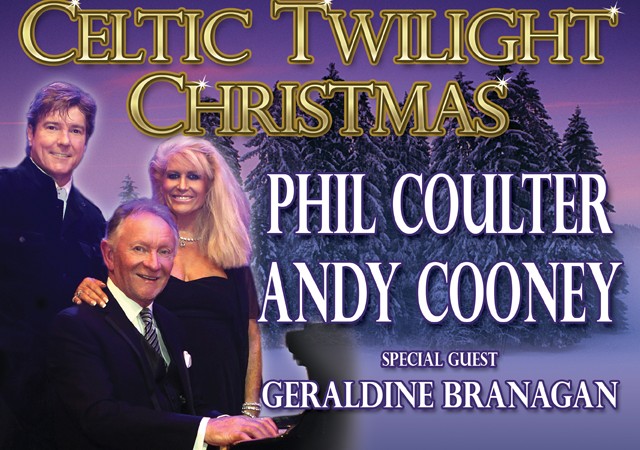 Click HERE for show information
Tickets now on sale!
"CELTIC TWILIGHT CHRISTMAS SHOW
WITH PHIL COULTER AND ANDY COONEY"
Thursday, December 4 at 7:00pm
Notre Dame High School Auditorium
To purchase tickets with a credit or debit card, please click HERE.
Check back soon as we will be adding more items to our new Parish Store, including SJAC merchandise, books, missals, rosaries and DVDs!