Upcoming Events
Click above for an interview
with Bishop O'Connell.
A Message on the March for Life:
My dear sisters and brothers in Christ,
Although the recent amputation of my lower left leg will keep me from marching with you in Washington, D.C. this year, I will be marching with you in my heart. "Every Life is A Gift" is a beautifully profound theme for this year's march that reveals a conviction of faith so deep and dear to our hearts. Not only is "every life a gift" but every moment of life is a gift, from conception to natural death. Our presence in Washington, along with so many thousands of other marchers from all over our country, is a powerful sign that we Catholics mean what we profess when we identify ourselves as "pro-life." Since arriving as your Bishop, few gatherings strike me as bearing such great witness to the "Gospel of Life" and few sights fill me with such pride as seeing pilgrims from the parishes, schools and institutions of the Diocese of Trenton huddled together as they march, carrying the emblem of the Diocese through the streets of our nation's capital. Yes, "Every Life is a Gift" — from God and to God. Together, wherever we may be during the annual march, let's lift up that gift of life — every life and every moment of life — in gratitude, in prayer and in the hope that the only "choice" people will embrace is a choice for life. My prayers are with you all!
Most Rev. David M. O'Connell, C.M.
Bishop of Trenton
From the Pastor
My Dear Parish Family,
I hope and pray that your New Year is going well and that whatever resolutions you may have made are being kept well. Now is a very important time in the year and in particular in our spiritual lives to try to get as many things in order as possible. The Christmas season has ended and yet we know that Lent is not far away. Before the Lenten season begins on February 18, let us take some time to seriously reflect on our prayer lives. We must also ask ourselves if our prayer life is feeding our family life and our time spent with friends. We must always make sure that we are practicing the virtue of charity which is one of the most beautiful ways to allow God to shine through us.
In many ways we honor God by the way we honor our parents and our friends. St. Thomas Aquinas said that "Charity is the sweet and holy bond that links the soul to the Creator." So let us take this week to reflect on this wonderful virtue and be sure that we are ordering things in our lives so that we can continue to grow together as one family in Christ!
Please pray for me as I will promise to pray for you.
Saint John the Baptist pray for us!
Rev. Brian Patrick Woodrow
News
Be sure to visit our Facebook Page!
The Symbolon Adult Faith Series meets on Thursdays at 7:00pm in the Lower Level of the Parish Office. It's not too late to join the class! A registration form is available HERE.
The next meeting of the St. Vincent DePaul Society will be held on Wednesday, January 28 at 7:00pm in the Knights' Hall.
Don't miss the Knights of Columbus Valentine's Day Dinner Dance! Order your tickets HERE!
Click HERE for a beautiful photo gallery from our November 3 Solemn High Mass for All Souls.
All are invited to spend time in Adoration of Our Lord in the Most Blessed Sacrament, every Monday from 12:00pm until Benediction at 6:45pm. Mass follows at 7:00pm.
Are you interested in becomming fully initiated in the Catholic Church? Our RCIA Program will assist you. Please contact Vince Gelsomino at our Parish Office for more information.
Parish Store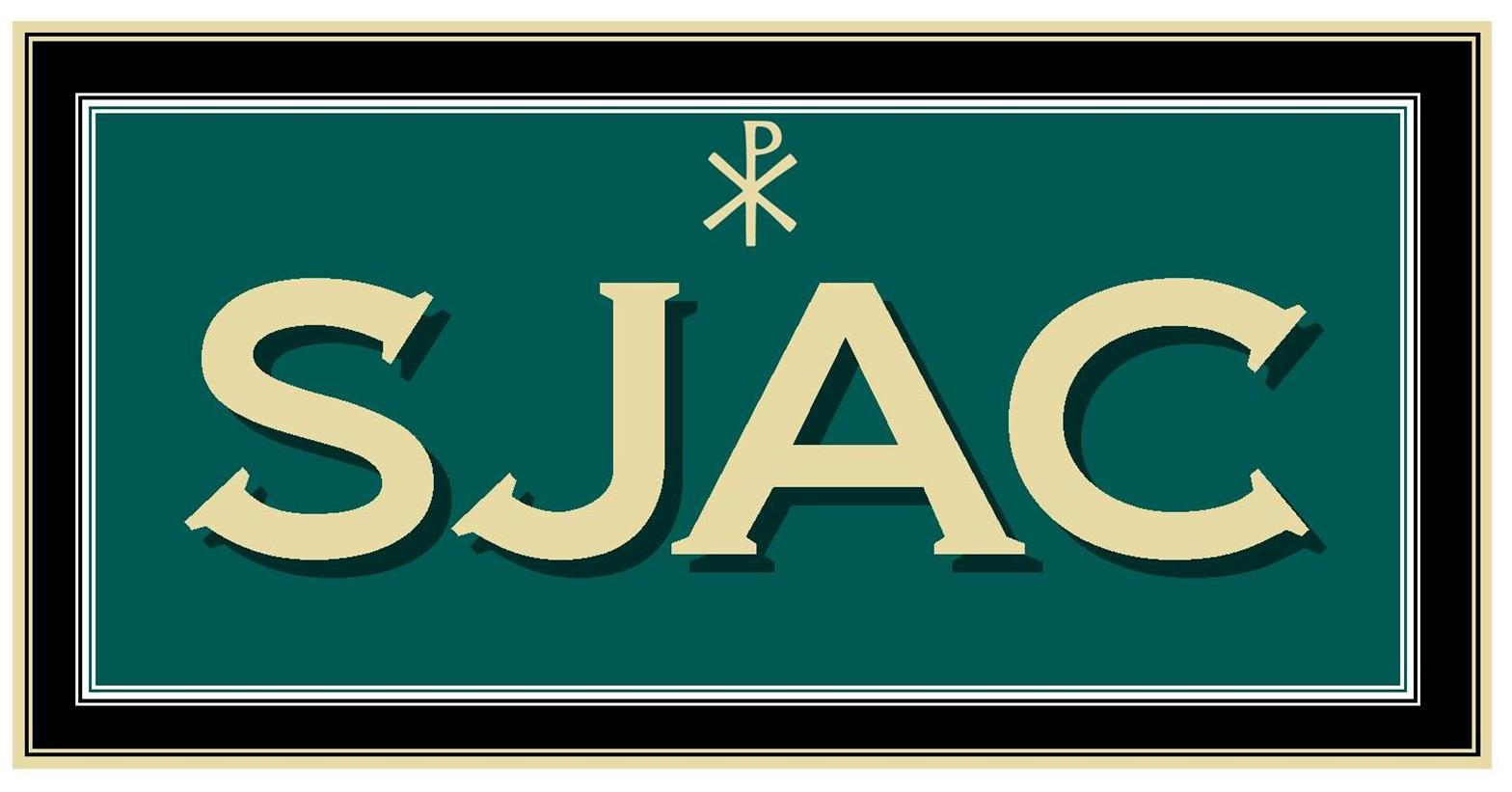 Saint John Athletic Club items are now available
in our Parish Store!
Please click HERE.